Buy First? Sell First? What's Your Best Option?
Buy First? Sell First? What's Your Best Option
Buying or Selling in Davidson County NC – Call Megan at 336-239-7501.
Need to sell your home start with free instant home valuation.
Should you make sure your home sells before purchasing?  Or buy that dream home while waiting for yours to sell?
The scheduling for selling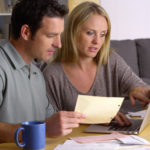 your home and buying your next one doesn't always work out in the sequence you would like.  Having to deal with two real estate transactions at the same time can be a complicated situation and can raise anyone's stress level.  Coordinating both transactions to close simultaneously can be a nightmare.   Because of the complexity of doing both at the same time, some people decide to sell first or buy first before they handle the second real estate transaction.   Both options have advantages and disadvantages.
Below are some suggested steps to take to help you decide.
Research home prices in your current neighborhood as well as the area in which you are planning to buy.
Contact an experienced agent who has been successful in helping clients buy and sell their homes at the same time.
Evaluate the current market conditions in your area so you know what kind of real estate market presently exists in your area.
Request a Comparative Market Analysis (CMA) of your current home, which will show the recent selling prices of homes similar to yours. This will give you an idea of what you can reasonably expect to sell your home for.
Calculate how much you still owe on your mortgage and subtract that figure from the estimated selling price of your home. For example, if you bought your home for $250,000 and still have $175,000 left on the mortgage, and plan to sell for $350,000, you will have approximately $175,000 to apply to the price of your next home.  If you own your home free and clear, you will have that much more to apply to your next home purchase.
After you have an idea of what you will have for a down payment for your next home, it is a good idea to talk to a lender to see what amount you would qualify for in a new home and if you would qualify for gap financing to purchase your new home before you sell.
Evaluate your time frame and financial situation.
Here is a short video produced by Chase Bank.  The couple discusses their experience of buying and selling at the same time.
How is the Real Estate Market?
A big factor in determining if you should sell your home first or buy first is what type of real estate market you are in because this will play an important part in the negotiation of both transactions.
In a buyer's market, there are generally plenty of homes to choose from in your price range. On the flip side, selling your present home may take longer.  In this situation, you may consider asking the seller for a contingency in the purchase contract that allows you to wait until you find a buyer for your current home.
In a seller's market, home prices are rising, but inventory is low. Your home may sell quickly, but the homes you are interested in may also sell rapidly or be involved in bidding wars.  Sellers probably will not be willing to take any contingencies in a seller's market.
In a balanced market, buyers and sellers are on equal footing with neither party having an undo advantage over the other in the transaction.
Selling Your Home First
If you sell your home before closing on a new home, you have some options:
A "rent back" agreement. In this situation, the buyer allows you to stay in your home for a short period (60-90 days) during which time you pay rent.  This gives you time to look for and purchase your next home.  Be sure to clear this with the buyer's lender – not every lender is amendable to this.
You may ask the buyer to delay closing until you have found your next home, or a designated amount of time has passed. This isn't always possible, but, if a buyer is eager to have your particular home, it may be an option.
Move into a temporary rental and put your furnishings in storage while you look for your next home.
Buying Your New Home First
The advantage to buying first is you won't feel rushed to buy because you have already sold your present home.  You will only have to move once and will not have to go into a rental situation between homes.   In order to accomplish buying first, you will need to have funds for the down payment and closing costs of your next home. You might be able to draw from savings or funds in a 401 K account for this purpose.   Or if you have been in your current home for some time, you might have enough equity in your present home to help buy your next home.  You will need to talk to a lender to see if you would qualify for what is called a bridge loan.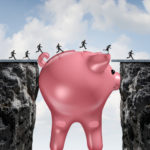 A bridge loan is a short-term loan usually for a 6 to 12 month term that allows you to pay the down payment and closing costs on your next home, when your home on the market has not yet sold.  The loan is held against the equity in your current home.
Bridge loans generally come at a higher rate of interest about 2% above the market rate than traditional mortgage loans and require that you have a ­­­­good deal of equity in your existing home.  Also, not every financial institution offers them.  If you think you may be a candidate for a bridge loan, contact a number of lenders in your area to locate one who provides them.
If you already have a Home Equity Line of Credit (HELOC) on your present home.  You might be able to use that to cover the down payment, although, again, many lenders will not allow you to list a home for sale when it is equitized with a HELOC.  Check with your lender.
Another option if you are caught in the two-homes-at-one-time situation is to borrow the down payment money from a family member.  However, be aware that many lenders look skeptically at a sudden influx of money in your account; try to set up the loan many months in advance of when you expect to need it.
In summary, you need to evaluate your needs and financial situation.  Research home prices and the current real estate market.  Consider all the factors, then develop a plan and implement it.  Stay calm and focused on your end goal.
If you questions and need help, please contact Megan at 336-239-7501.